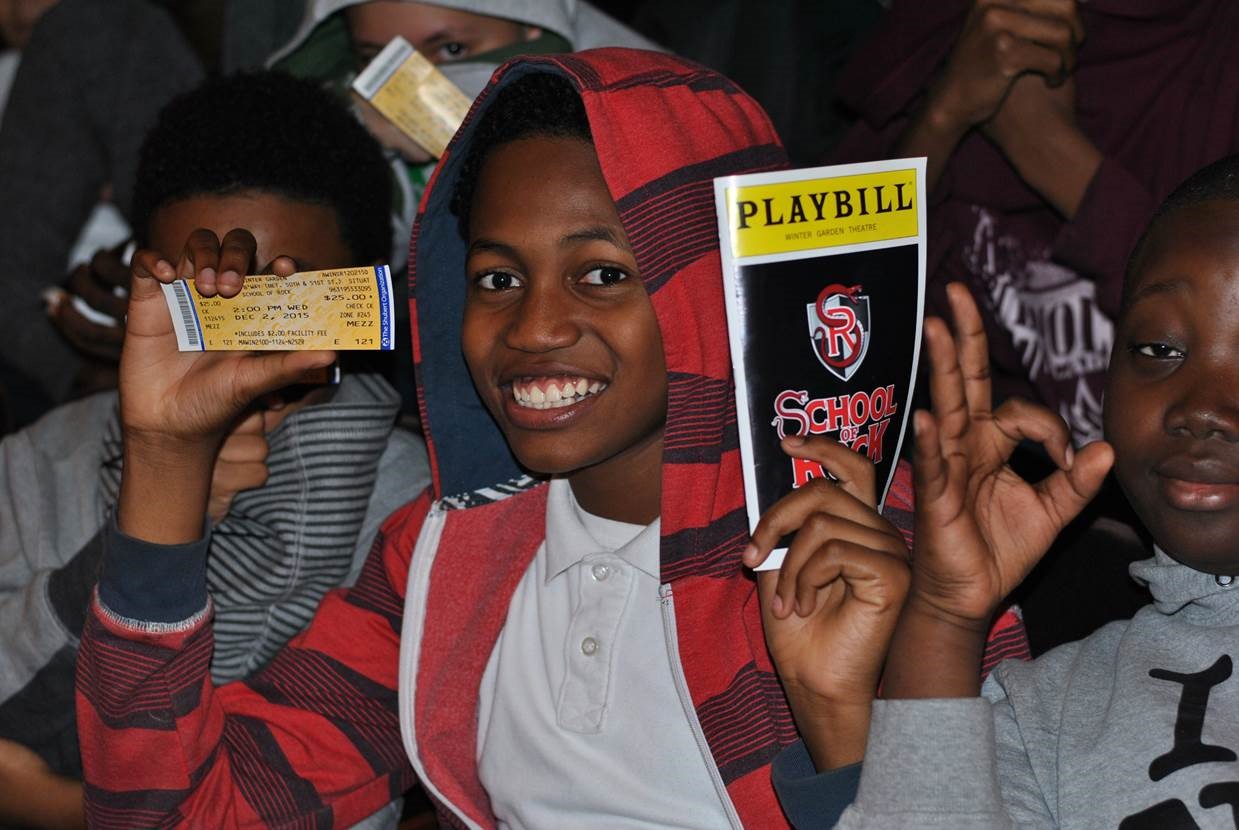 EXPERIENCES MATTER
WHAT WE DO
Situation Project is on a mission to stimulate and expand the imaginations of students in local communities by increasing their access to arts & culture experiences.
WHY WE DO IT
In 2011, we discovered that there was a lot of untapped inventory at cultural institutions across New York City (roughly 2 million seats stay empty on Broadway alone). With reduced arts funding for public schools, we realized there was something we could do to connect both worlds–empower organizations to take advantage of their unused inventory to nurture the cultural capital of students.
HOW WE DO IT
Today, Situation Project raises awareness about the many benefits of an arts-rich education for the leaders of tomorrow and increases their access to cultural experiences. We work with New York City public schools, leading arts & culture institutions, and corporate partners to provide immersive and educational programming. Partners have included Disney Theatricals, Cirque Du Soleil, Google, and more. We also provide organizations with information on how to increase awareness for the arts in their communities.